UVEX neuer Helm & Brillen Partner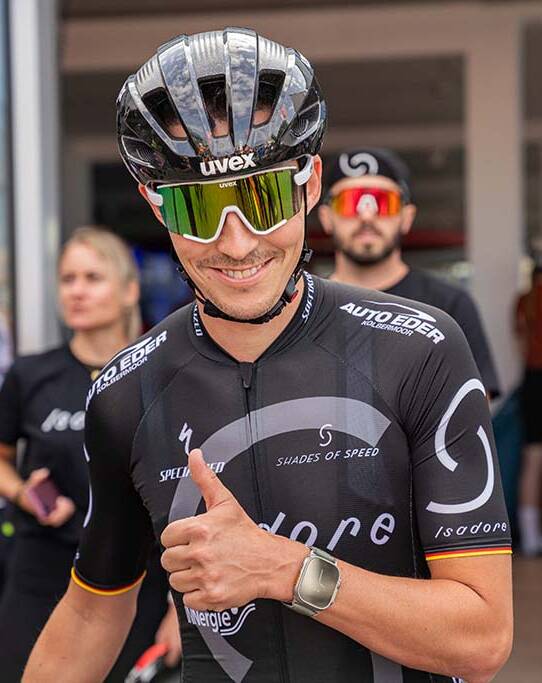 uvex sports wird offizieller Premium Partner von Shades of Speed. 
"Die Partnerschaft mit uvex sports ist für Shades of Speed ein großer Gewinn", so Marcus Burghardt, Veranstalter des Eventformats Shades of Speed. "Ein hoher Qualitätsanspruch, Innovation und Sicherheit. Dafür ist die Marke uvex bekannt und es sind auch genau die Werte, für die wir bei Shades of Speed einstehen. Diese Kooperation hebt die Veranstaltung auf eine neue Ebene, von der die Teilnehmer maßgeblich profitieren werden."
Mit seinen Performance-Helmen und -Brillen kommt uvex als Premium Partner eine Schlüsselrolle bei Shades of Speed zu. Die innovativen Produkte begeistern Hobby- und Profi-Radsportler gleichermaßen. uvex ist damit die perfekte Ergänzung für ein anspruchsvolles Radsportevent, wie es Shades of Speed darstellt. 
Tag 1 - 20.07.2024 - WARM.UP & RIDE.OUT
NEU - RIDE MIT M.BURGHARDT & A. GREIPEL - NEU
Tag 2 - 21.07.2024 - ALL.ROUTES
Rückblick Shades of Speed 2023
Jetzt für den Newsletter eintragen.